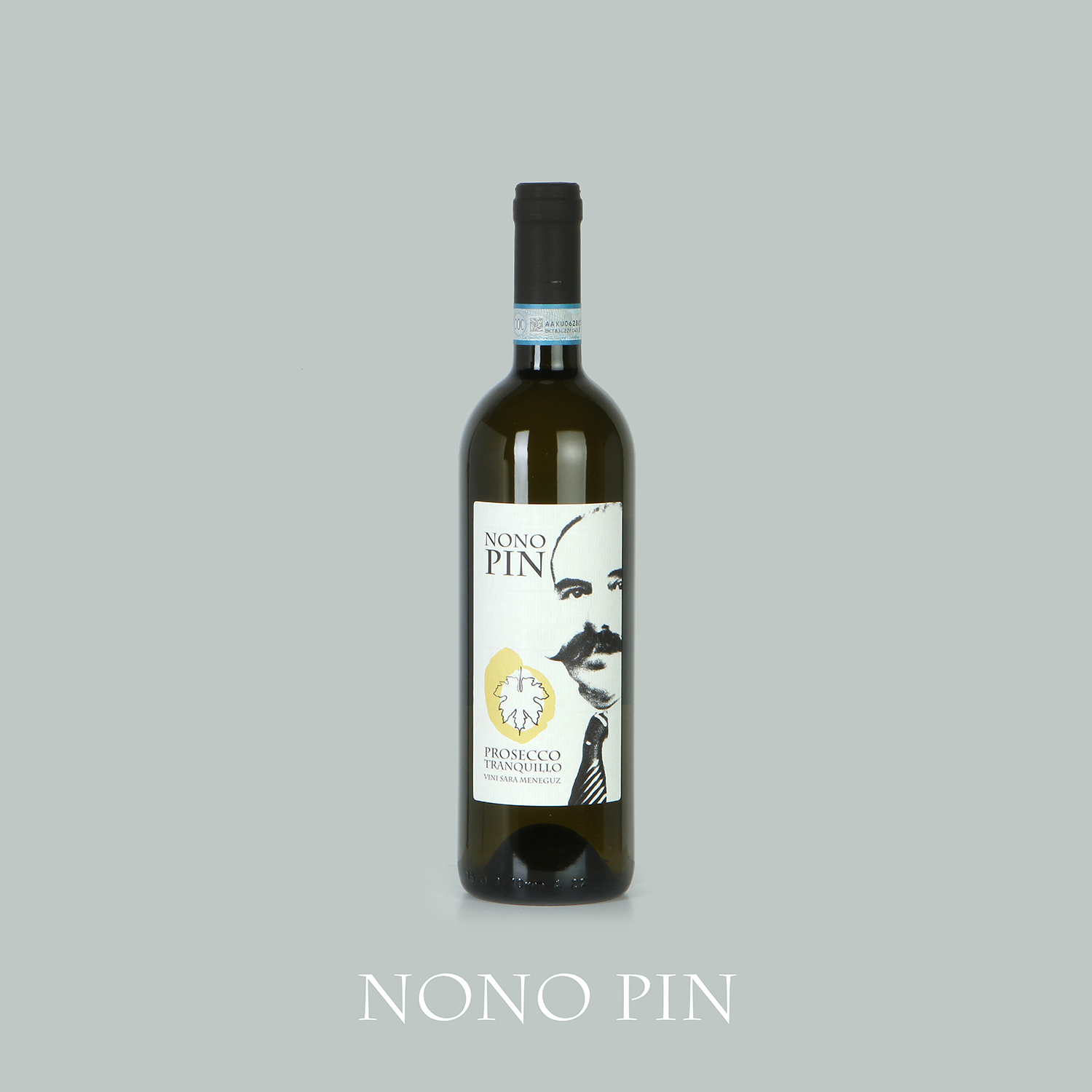 My grandfather Bortolo Valentino Meneguz, called Pin, was also known by the nickname Giusto (fair) because of his moral rectitude. Thanks to his noble temperament, he was a reference in the local community. His Prosecco was the wine of the tradition. Dry and sapid, it would represent the invigorating tonic of the hard work in the vineyards and the ever-present glass of wine among friends. Its fruity apple and pear notes and its minerality with a tone of citrus freshness give Nono Pin a timeless pleasantness. For this reason I have decided to propose this wine once more. The grapes selected for the production of Nono Pin come from the sunniest lot of the Ghette hill, from a calcareous soil rich of marlstone, that gives the wine mineral tones and sapidity.
Variety
Glera 100%
Food pairings
Because of its good structure and persistence and its spontaneous liveliness that makes him remarkably petillant, Nono Pin pairs well not only with fish and vegetables, but also with cheese and cold cuts, a typical snack of the Veneto region.
Enjoy it at a temperature of about 8°-10 °C.
Data sheet