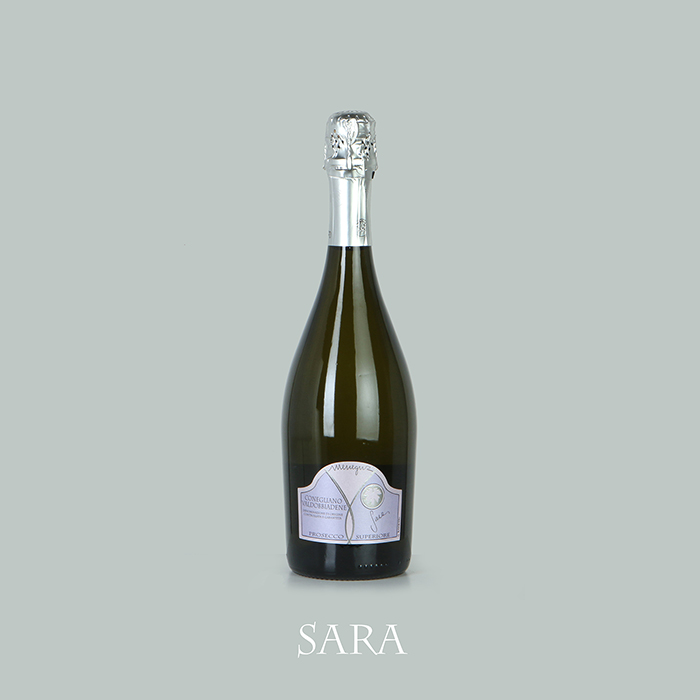 D.O.C.G. excellence symbol, this sparkling Martinotti/Charmat method is characterized by elegance and balance between the elements. It has a fine and persistent perlage, creamy mouth feel and dry palate. When swallowing it leaves a savoury and floral persistent memory, with delicate citrus-like hints and white gooseberry.
Variety
Glera 100%
Food pairings
Perfect as an aperitif with appetizers, this sparkling wine matches light dishes based on fish, vegetables and white meat.
Enjoy it at a temperature of about 6-8 °C.
Data sheet