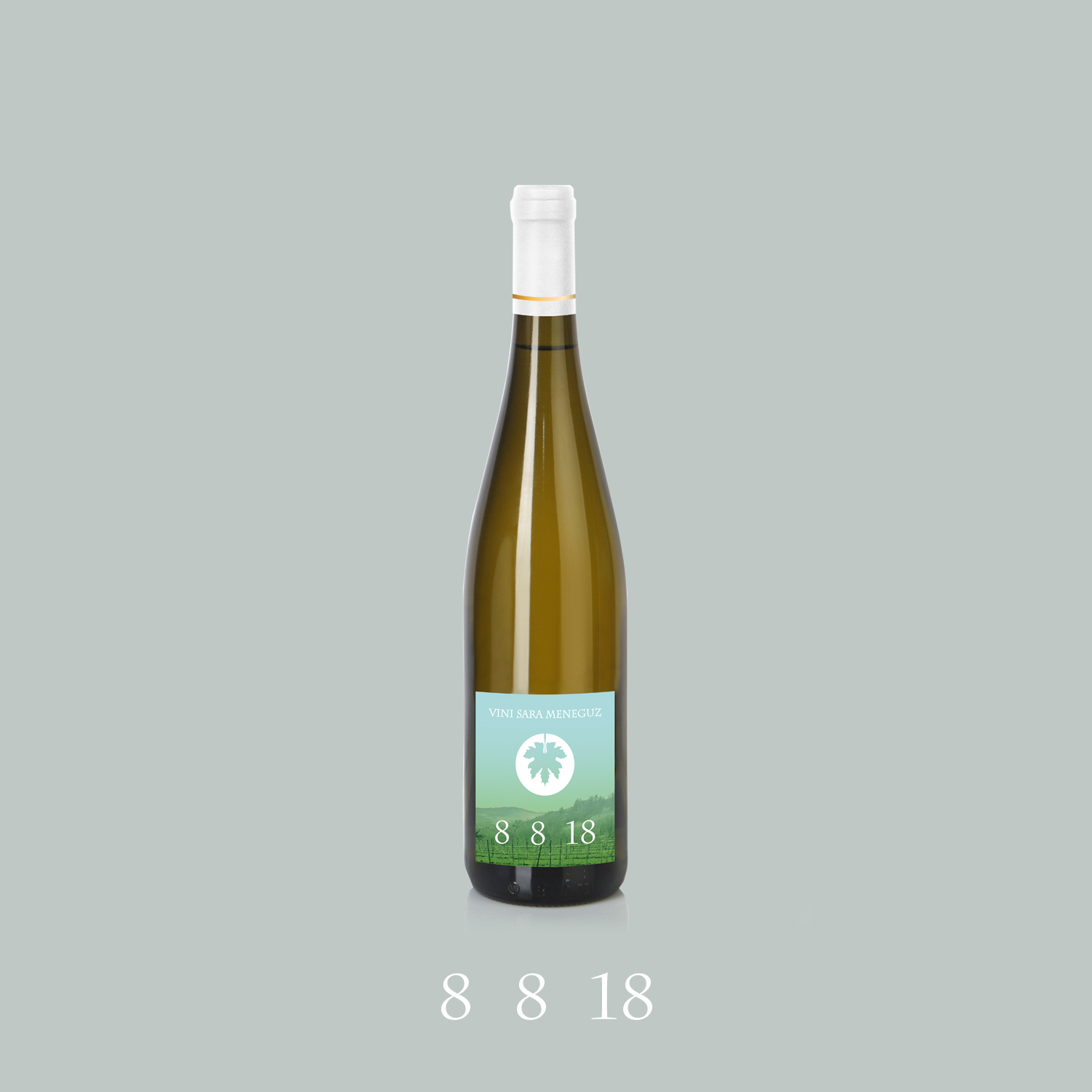 The grapes of the resistant variety used to produce this wine come from the old variety Friulano, in the past named Tocai.
This plants have the ability to withstand the attack of Peronospora and Oidio, allowing to reduce the environmental impact and are caracterized by early ripening. 8 8 18 is the date of the first harvesting, and also Cesare, Sara's father, day of birth.
Variety
Soreli 100%
Food pairings
Perfect with first courses made with vegetables and second courses based on fish and white meat.
Enjoy it at a temperature of about 8-10 °C.
Data sheet