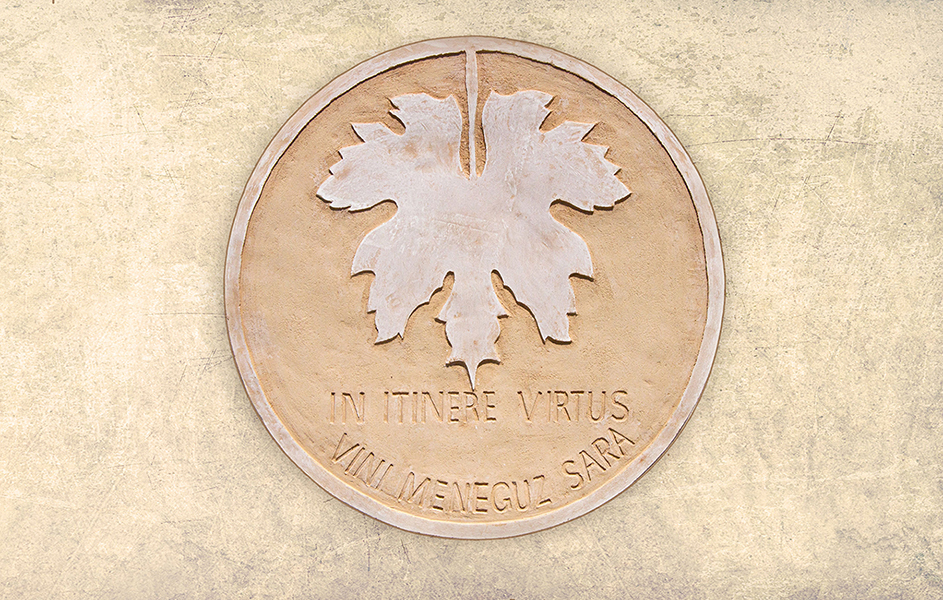 The Meneguz family has been growing and producing wine from grapes grown in their own property since 1750 in the town of Tarzo (Treviso)
On 2nd July 1921, countess Maria Del Baldo gave away the Ghette a six hectares site in the Corbanese hamlet, to ancestor Pietro Meneguz. This land is to this day the centre of the wine-growing and wine-producing company situated in the heart of the D.O.C.G. Conegliano Valdobbiadene Prosecco Superiore area.
Throughout generations this family run company has maintained its traditional nature. Sara Meneguz, daughter of Cesare, and youngest in the family is now managing the company, expressing that passion for wine which she has always shared with her father and the strong bond with the land and its traditions.
---
Climate And Soil Environment
Soil
The hills in the Ghette site are from morainic origins, they formed after the withdrawal of the Piave glacier, and are therefore rich of Marlstone, a mixture of clay and calcareous material that gives flavour, complexity and structure to the wine.
Altitude and exposure
325 m above sea level; east, southeast with ideal lighting guaranteeing optimal photosynthesis and higher sugar levels for the grapes.
Ventilation
Excellent ventilation: dries up humidity preventing mould formation.
Temperature
On average fresher than on the plains, yet displaying marked temperature ranges between day and night, giving a rich and elegant aromatic flavour.
Water system
A drier soil during maturation with a decreasing vegetative activity favours the sugar, aromas and noble polyphenols concentration in the grapes.
---
Cultivation Techniques
We preserved the existing viticultural heritage through the collection and perpetuation of the genetic material coming from the old family vineyards, also in the new ones.
We introduced the cover crop technique, consisting in the seeding, after the harvest, of autumn-winter plants (mustard, radish, wheat, protein peas, …) in the inter-row. These varieties, during the cold weather coincident with the vine plant rest, grow maintaining the soil soft and aerated, thanks to their root system. They also provide supplies of valuable organic matter. In spring, when the vegetative activity stats again, the vine plant finds a naturally soft and rich soil, with an important reduction in the use of fertilisers and mechanical intervention. Everything is made with the aim of containing the environmental impact.
The green and dry pruning, the suckering and the thinning are made manually, as well as the grass cutting under the rows, to avoid the use of herbicides and drying products. Moreover, we work in compliance with the strict product specification of Prosecco Superiore Conegliano Valdobbiadene DOCG.
The harvest is carried out manually after an accurate technical analysis in the vineyards to establish the right moment for grape picking in each site, according to the best level of phenolic and technological ripeness.