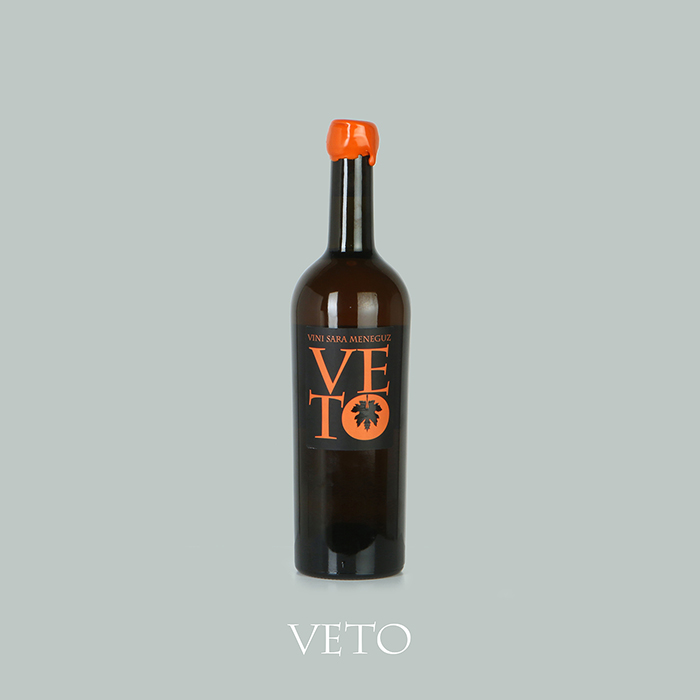 Originally every wine coming from white grapes was left in contact with the skins, after the pressing of the grapes, in order to extract from them aromas, colour and structure during the fermentation.
To produce Veto we came back to the origins, leaving must and skins of Manzoni crossing 6.0.13 macerate for almost 10 days.
Amber coloured wine, Veto is bright and has a complex and wrapping bouquet, that goes from Cognac to almond, from candied orange to blond tobacco and cocoa bean. At the palate it is dry, consistent with the aroma and gives great cleanliness. Every drink prepares and invites to the next.
Variety
Manzoni crossing 6.0.13 100%
Food pairings
Veto matches and values preferably greasy dishes with a good aromatic quality but has a great versatility in food pairings. You can serve it as an aperitif together with spicy olives and crostini with roasted nuts, or for all courses with fish, shellfish, stews, bottarga and truffle, meat and quail eggs.
Enjoy it at a temperature from 14°C; uncork at least one hour before.
Data sheet